Neal Fischer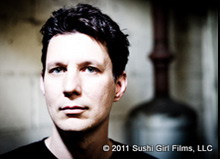 Producer
Neal Fischer is the United States representative of Davis Films and world-renowned Producer Samuel Hadida, whose work includes the Resident Evil & Silent Hill films, Imaginarium of Dr. Parnassus, Solomon Kane, Brotherhood of the Wolf, Domino, and True Romance. Currently Neal is developing properties from the Davis Films' library of titles for the big screen, including Castle Wolfenstein, Vampire Hunter D, House of Night and Golgo 13. Neal also works closely with Davis Films' distribution office, Metropolitan Filmexport, located in Paris, France.
Prior to Davis Films, Neal worked for Gaga, Japan's largest film distributor, at its American Branch in Los Angeles, where he played a key role in developing their film production unit.  Prior to that he worked with acclaimed Japanese actor/writer/director Takeshi Kitano on the film Brother.  While living in Japan, Neal wrote, directed, produced and hosted a cable TV series documenting his travels and experiences throughout Japan and Southeast Asia.
In addition to his work at Davis Films, Neal recently produced the genre-bending feature Sushi Girl. Neal is set to produce Tony Todd's directorial debut Catalytic, and is developing a slate of four films with legendary martial arts master Sonny Chiba.  Neal is also part of the team producing the phenomenally fan funded films; Prelude to Axanar and Star Trek: Axanar.
At the beginning of 2012, Neal formed the company SYNAPTIC, a high level post-production and VFX house, with several partners, and in just two years Synaptic has become a huge success, and is currently the lead VFX house for FOX's hit show Sleepy Hollow.  Neal also co-founded a team that will be bringing the internationally best selling novel and animated film, The Last Unicorn, back to the big screen, as a promotional tour, re-mastered animated film, a big budget live action feature, and more.
Neal's other personal projects that are currently in development include several TV series inspired by comic books and role playing games, including several with his partner, multi-award winning game designer and writer,  John Wick. He is also currently slated to direct the first of three feature films he wrote about the shadowy underworld of the Yakuza, the infamous Japanese mafia, inspired by his true-life events.