Destin Pfaff
Writer – Producer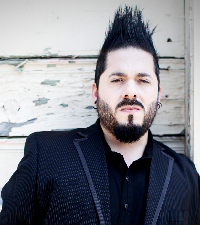 Destin Pfaff was born in Santa Barbara, California. While attending college, he received a number of top honors for his work in fiction and journalism. Upon completing his studies, Pfaff moved to Los Angeles to pursue his passion—writing, directing and producing high profile film and television projects.
Pfaff is now quickly making his mark in the entertainment industry by writing a number of acclaimed screenplays and producing several films. He is a founder and managing member of the film and television production company Assembly Line LLC (along with Suren M. Seron, Neal Fischer and Kern Saxton).  Pfaff's credits include The Disembodied and the Magnolia Pictures/Phase 4 released action-thriller Sushi Girl, which features an all-star cast, including Mark Hamill, Danny Trejo and Michael Biehn.
Pfaff is also the COO of the Millionaire's Club and co-star of Bravo TV's hit series "The Millionaire Matchmaker", which is currently stepping into its sixth season on the network.  Pfaff runs every aspect of the Millionaire's Club – as well as CEO, Patti Stanger's, other business ventures.
Outside of the television series, Pfaff and Stanger have partnered in numerous film, literary and television endeavors including co-hosting XM Radio's hit show "P.S. I Love You," co-authoring the book Mancatcher Meals and writing/producing the Lionsgate released film Married In A Year – which is now available on DVD in retail stores everywhere.
Recently, Pfaff and his Assembly Line partners have been featured in both Variety and The Hollywood Reporter with news on their upcoming projects – including veteran actor Tony Todd's directorial debut Catalytic, and a development slate from legendary martial arts master Sonny Chiba.
Pfaff's feature film script RIPP received a top nod at ScreamfestLA and he is next slated to direct the horror film Licorice Kisses. In the television space, Pfaff has several reality and scripted projects in various stages of development. Pfaff has also worked with select products and brands in both the endorsement as well as production space.
Pfaff has been featured and profiled in a number of magazines, blogs and newspapers – and can be found all over the web. He has offered his relationship expertise as a guest on Loveline with Dr. Drew, NBC News, Moviefone, OK!, The Wrap, SG Radio as well as many others. Pfaff has worldwide recognition; his Facebook, Twitter and Fanpage followings are in the thousands. He has been parodied by Saturday Night Live, MAD Magazine and animated on Youtube. And even has a sushi roll named after him at the Luxor Hotel and Casino.
Destin is married to Rachel Federoff, who also stars on "The Millionaire Matchmaker". They are partners in a popular clothing and jewelry line (DnR Brands) and have a son together, Sin Halo Jude Pfaff.